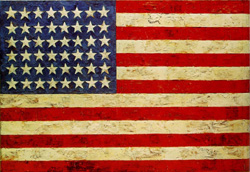 Today I want to thank any & all Veteran's of the United States Military. Being a military spouse I see the daily sacrifices that these men & women make & I am truly grateful. I have known several people who gave their lives for our freedom. Yes our government is maybe a little messed up but it is because of our freedoms that it is so. And I am not saying to fix it we need to remove our freedoms. I am simply saying that we should see more of the good. Because we are free we can protest & our government can argue with themselves & we can all have opinions. It is because these men & women sacrifice their lives daily that no other country or extremist group is invading our land of the free & taking over. They are defending it both home & abroad every single day.
I do not think today is a happy day so I'm not going to say happy veterans day. I believe that today more than anything is a day to reflect, appreciate & be thankful for your ability to choose. Your ability to say whatever you want whenever you want to whomever you want to. Your ability to protest ideas you do not agree with. Your ability to listen to & watch whatever you want. Your ability to be whatever you want to be. The point is that you can choose. And because of this ability I am truly grateful.
To all of the veterans, those currently serving, those who have served & those who gave their lives for our abilities I say Thank You from the bottom of my heart.
Thank You Thank You Thank You Thank You!!!!
In honor of today I have discovered this wonderful ministry that helps veterans & those who have been forgotten & just need a little help to get back on their feet! They are definitely on our donate to list for this year!
Check out this little video of one of Degage's veteran makeovers!!
P.S. the flag image was found on google images source unknown :)